2015 Harley-davidson Touring on ns1.2040-motos
Year:
2015
Mileage:1
Color:
Vivid Black
Harley-Davidson Touring tech info
Engine Size (cc):1,689
Type:Touring
For Sale By:Dealer
Harley-Davidson Touring description
Year:

2015

Make:

Harley-Davidson®

Model:

Touring

Condition:

Used
Description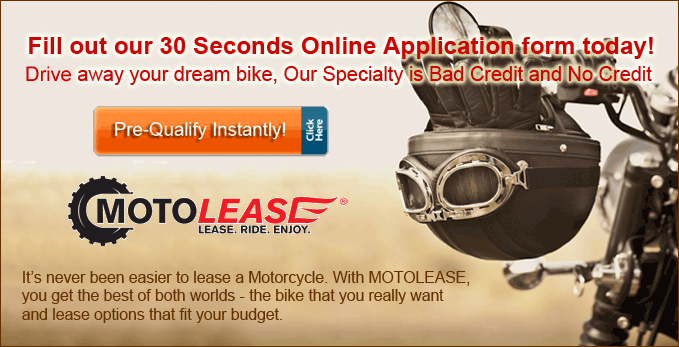 2015 Harley-Davidson Touring Ultra Limited
Find the perfect longitude, latitude and attitude...
Here's what you get with The Project RUSHMORE Ultra touring experience: Every idea millions of miles of riding and hundreds of conversations with riders could dream up and build into a horizon hunting machine. Like saddlebags that open with one touch. A fairing that reduces head buffeting. More passing power. Top of the line infotainment and sound. More passenger room. Set the touchscreen GPS to your coordinates and go. Before you're far outside the outskirts of town you be feeling exactly right.
Welcome to top-of-the-line touring comfort, dressed out to the nines from the Daymaker™ LED headlamp to the optional removable Tour-Pak® luggage carrier.
Harley-Davidson Touring bikes, infused with enhanced style, outstanding aerodynamics and optimized touring ergonomics for rider and passenger– the full influence of the customer-led Project RUSHMORE product-development effort. Propelled by the unrelenting performance of the Twin-Cooled™ High Output Twin Cam 103™ powertrain, these motorcycles will exceed the expectations of the most demanding touring motorcyclist.
2015 Harley-Davidson Touring Ultra Limited Key Features
The Ultra Limited motorcycle has more of everything touring riders have come to expect: rich Harley-Davidson styling, more long-haul comfort and convenience, and more function and performance. It's a step above the rest, for all the miles ahead.
Control
Project RUSHMORE started out as a way to re-think the venerable Harley-Davidson Touring motorcycle from fender tip to fender tip. It's turned into a never-ending quest. Each year the going just gets better for the rider who points one of our bikes down the highway. As you might guess, a big part of the effort has gone into finding ways to help riders pass faster, stop quicker, take curves tighter and see further at night. Here are a few of the ways Project RUSHMORE is currently adding the control you feel in the saddle: Reflex™ Linked Brakes with ABS, Daymaker™ LED headlamps and fog lamps, brighter Tour-Pak® luggage carrier lighting, brighter turn signals, brighter brake lights, and a steering head with stiffer front forks. The bikes are better then ever. Project RUSHMORE control. An invitation to see how good you can be, written in Milwaukee steel.
INFOTAINMENT
When we go to work on the infotainment system for a Harley-Davidson Touring motorcycle we follow one simple principle. If you're going to live in the saddle of a top-end touring bike, you deserve better sound than most people have in their living rooms. More sound. Purer sound. Big, full-color touch screens. Switches that are located where you intuitively want them to be and can reach without removing your hands from the grips. Voice activation for your music, phone and GPS. Think of it this way. Back in the day there was nothing wrong with the sound of Johnny crackling out of a dashboard Philco. But what the latest Project RUSHMORE infotainment systems do for your ears, and eyes, is infinitely better.
Feel
Starting with the days when early riders bolted plastic windshields to their machines and began crisscrossing the country, the Harley-Davidson Touring motorcycle has already gone places no one could have imagined. We began Project RUSHMORE to discover what comes next. When it came to rider comfort, that meant getting in the saddle and putting in miles. Thousands of miles, over every sort of pavement the road could throw at us. Experiencing every sort of condition Mother Nature could throw at us. We used the info to dial in airflow, passenger space, back rests, seat textures, legroom and hand controls and anything else rider and passenger feel out there. Then hit the road to test and re-test it all over again. That's how we can say with confidence we're building the most comfortable machines on the road. Ride one. You'll say the same thing.
Style
With a name like Project RUSHMORE, you know we were aiming high when we set out to rethink what riders experience on our Touring machines. These weren't just motorcycles. They're part of the American landscape. So we set about perfecting the way they work, feel and look the only way we could. By riding. Millions of miles. Countless hours. More grueling road tests than any sane person would ever want to endure. We discovered the technology and the innovations to make the ride better. And through it all we never took our eyes of the style of the machine. Give your eyes a slow ride from fender tip to fender tip You see classic Harley-Davidson style and a sleek modern look come through at the same time. Clean. Tight. Modern. As up-to-date as the weather report blasting out the infotainment system. As timeless as the road is endless.
Project RUSHMORE - Engine
As every rider knows, the engine is at the heart of the experience of riding a motorcycle. The amount of torque and horsepower it delivers over the RPM range is in direct proportion to the feeling it gives you when you roll on the throttle. We know what riders want from a motorcycle engine because we've been building them for 110 years. Project RUSHMORE gave us the opportunity to dial it in just right. We conducted thousands of road tests with real riders giving us feedback to build the next iteration of the legendary Harley-Davidson® engine. The consensus was: We want more. More low-end torque, more passing power, more perfection in the tone of the exhaust note, more of the feeling we ride a motorcycle for. And last year, we unveiled the engines that deliver it. This is the next level of Harley-Davidson® V-Twin engine. And it proves, once and for all, the customer is always right.
Daymaker™ LED Headlights and LED Fog Lamps
For those who regard darkness as an invitation to go farther, the DaymakerLED headlight with LED fog lamps will light the way. With 2,136 powerful, daylight-simulating lumens that bathe the dark road in natural light, a shoulder-to-shoulder spread of 160 feet and a 450-foot punch, the night is yours to take with full confidence. Because not all of us look for an exit when day turns to night.
Twin Cam 103™ Engine
The knowledge of what makes an engine truly move a rider runs deep at The Motor Company, and it was put to good use when we created the Twin Cam 103™ engine. We sweated bullets perfecting every cubic inch, pushing design and technology forward. And we did it all without compromising one bit of Harley-Davidson's unique styling. Evolved, yet carrying on the legacy of the Flathead, Knucklehead, Panhead, Shovelhead, Evolution® and Twin Cam 88® and Twin Cam 96® engines that came before. The performance and durability are a direct result of the untold miles logged on the V-Twin since 1909 and the proud heritage that comes from a century's worth of commitment to life on two wheels.
Twin Cam 103™ Engine Innovation
Fire up the Twin Cam 103™ engine and feel the low-end torque unleashed. Thanks to the lightweight piston design, delivery of the added power is more refined than ever. Then put your foot on the shifter and feel how the engine and Six-Speed Cruise Drive® transmission were designed to work together. Six speeds. A strong driveline and strong internal parts. Low routine maintenance. And a low cruising rpm couldn't feel better.
H-D® Smart Security System
The factory-installed next-generation security system features a hands-free fob that automatically arms and disarms the vehicle's electronic security functions as you approach and walk away from the bike. Stick the fob on your ignition key ring and let it do all the work. It's this attention to detail and security that make Harley-Davidson® motorcycle unique.
Reflex™ Linked Brakes with Anti-lock Braking System
No doubt about it, there are times when you need to haul things down in a hurry. And you don't get to pick those times. Or decide whether or not they occur when you're on a flat, smooth, dry, perfect stretch of pavement. That's why our touring models feature the Reflex™ Linked Brakes with ABS. ABS turns a locked-up front wheel or a rear wheel skid into a relic from riding's history. And the front and rear brakes are electronically linked to provide exactly the right amount of brake to each tire no matter what the road condition is. No matter how good you are, this will make you a better rider.
Air-Adjustable Suspension
With air-adjustable suspension that comes standard, you can dial in your ride to accommodate heavier or lighter payloads, battle unexpected road conditions or simply set it to how you like to roll. The lighter the load, the softer you can go by decreasing the air pressure a bit, or increase the air pressure for a more firm ride. A convenient air valve is located between the saddlebag and rear fender for quick adjusting. It's all about rider and passenger comfort and setting your bike to fit your tastes—the easy way.
THIS 2015 HARLEY-DAVIDSON FLHTK ELECTRA GLIDE ULTRA LIMITED IS IN ABSOLUTE PRISTINE CONDITION. YOU WILL NOT FIND A NICER BIKE OUT THERE. IT HAS SUPER LOW MILES AND FEATURES AN OPTIONAL UPGRADED REMOVABLE TOUR PACK. THIS IS A TOURER ONE MINUTE AND THE NEXT IT CAN BE STRIPPED DOWN FOR SOME CRUISING. INDEPENDENT INSPECTIONS ARE WELCOME AND ENCOURAGED.

Options and Standard Features
Basic Information
Year: 2015
Make: Harley-Davidson®
Model: Touring
Trim: Electra Glide® Ultra Limited
Stock Number: 0063
VIN: 1HD1KEL36FB617710
Condition: Used
Type: Touring
Mileage: 1155
Title: Clear
Color: Vivid Black
Engine
Bore (in): 3.87
Bore (mm): 98.3
Carburetion Type: Fuel Injected
Compression Ratio
Cooling System: Air
Cylinders: 2
Engine Brand Name: Twin-Cooled High-Output Twin Cam 103
Engine Disp. To Weight (cc): 1.96
Engine Size (cc): 1689
Engine Size (ci): 103.1
Engine Stroke: 4-Stroke
Engine Type: V Twin
Fuel Capacity (gal): 6
Fuel Injector
Fuel Requirements: Premium
Fuel Type: Gas
Starter: Electric
Stroke (in): 4.37
Stroke (mm): 111
Torque (Ft Lbs): 105.5
Torque (Nm): 143
Torque RPM: 3750
US Miles Per Gallon (Combined): 42
Valve Configuration: OHV - Pushrod
Valves: 4
Valves Per Cylinder: 2
Drivetrain
Heel Toe Shifter
Number Of Speeds: 6
Primary Drive (Rear Wheel): Belt
Transmission: Manual
Primary Drive (Engine / Transmission): Chain
Chassis & Suspension
Air Adjustable Rear Suspension
Frame: Steel
Front Adjustable Rebound Damping
Front Suspension Size (in): 1.9
Front Suspension Size (mm): 49
Front Suspension Type: Telescopic Fork
Number Rear Shock Absorbers: 2
Rear Adjustable Rebound Damping
Rear Adjustable Shock / Spring Pre-Load
Rear Suspension Material: Steel
Rear Suspension Type: Twin Sided Swing Arm
Brakes
ABS Brakes
Brake Brand Name: Brembo
Front Brake: Dual Hydraulic Disc
Linked Brake System Front To Rear
Rear Brake: Hydraulic Disc
Safety
Headlight
Fuel Level Warning
Rearview Mirrors
Comfort
Digital Instrumentation
Oil Pressure Gauge
Trip Odometer
Specifications
Dry Weight (kg): 390.5
Dry Weight (lbs): 861
Front Tire (Full Spec): Dunlop Multi-Tread 130/80 R17 65H
Front Tire (Inches): 17
Front Tire Aspect Ratio: 80
Front Tire Width: 130
Fuel Capacity (liters): 22
Ground Clearance (in): 5.3
Ground Clearance (mm): 134.6
Length (Inches): 102
Length (mm): 2601
Rear Tire (Full Spec): Dunlop Multi-Tread 180/65 R16 81H
Rear Tire (Inches): 16
Rear Tire Aspect Ratio: 65
Rear Tire Speed Rating: 81H
Rear Tire Width: 180
Seat Height (Inches): 29
Storage Capacity (Cuft): 4.7
Wet Weight (kg): 406.4
Wet Weight (lbs): 896
Wheelbase (in): 64
Wheelbase (mm): 1625.6
Wheels Composition: Aluminum
Speedometer
Other Information
Chassis Protectors
Chromed Wheels
Engine Case Guard
Hard Side Cases
Helmet Storage
Lockable Storage
Lower Fairing
Saddle Bag Guard
Side Cover
Tool Bag Mount
Upper Fairing

Apply Now
Secure Credit Application
Applying for a vehicle loan online is one of the quickest and easiest application methods. Our secure application is easy to complete, all you need are a few personal and employment details.
Contact
Global Motorsports
3906 Arnold Ave. #B & C
Naples Florida 34104
Ask for:

Eric Santana

Contact:



Contact Us

Primary Phone:

(239) 580-6210
Terms
Placing a Bid: Your bid constitutes a legally binding contract to purchase this vehicle. Please do not bid if you're not seriously interested or financially able to purchase this vehicle. Please read eBay's User Agreement
Global Motorsports reserves the right to,

Obtain and verify the registered information of all users who bid on this auction.
Cancel any and all bids at our discretion, or end the auction early if necessary.

Bidders Age: You must be 18 years of age or older to Bid.
Special eBay Bid Retraction Rules: Please read eBay's "Retracting a Bid"

If you place a bid before the last 12-hour period of the auction:

You may retract that bid before that last 12-hour period but only for exceptional circumstances. You will not be allowed to retract that bid during the last 12-hour period of the auction.

If you place a bid during the last 12-hour period of the auction:

You will be allowed to retract the bid for exceptional circumstances but only if you do so within one hour after placing the bid.

Funds & Financing:

For help in arranging for a Pre-Approved loan or for any questions please e-mail or phone Eric at
(239) 580-6210 prior to bidding.

Buyers Inspection: Global Motorsports has done our best to disclose all information known about this vehicle for auction. Global Motorsports welcomes a buyers inspection. If you plan to have a buyers inspection, please make sure you inspect the vehicle prior to the auction ending. Inspection fees if any are Buyers responsibility.
Representations and Warranties made by seller: This vehicle is being sold "as is". Manufacturer's warranties may still apply. Extended warranty may be available, e-mail or phone Eric at (239) 580-6210 for details. No representations or warranties are made by seller, nor are any representations or warranties relied upon by bidders in making bids.
Taxes and Registration fees: Out of state buyers are responsible for all state, county, city taxes and fees, as well as title service fees in the state that the vehicle will be registered. All taxes and fees must be paid in full in order for vehicle to be titled and registered. We make every effort to present information that is accurate. However, it is based on data provided by the vehicle manufacturer and/or other sources and therefore exact configuration, color, specifications & accessories should be used as a guide only and are not guaranteed. We are not liable for any inaccuracies, claims or losses of any nature. Inventory is subject to prior sale and prices are subject to change without notice and cannot be combined with any other offer(s). The price for listed vehicles as equipped does not include other charges such as: License, Title, Registration Fees, State or Local Taxes, Smog Fees, Credit Investigation, Optional Credit Insurance, Physical Damage of Liability Insurance, Delivery Fees, Finance and/or Documentation Fees ($269.00). Any and all differences must be addressed prior to the sale of this vehicle.
Title Information: Vehicles titles may be held by banks or lenders as collateral for loans. In many cases there is a delay in receiving the original instruments up to 21 days from the time we pay a vehicle off. While we usually have all titles in our possession at closing, there are occasions where we may be waiting for them to arrive. If payment is made by cashier's or personal checks we will hold all titles for 10 days or until funds have cleared.
Shipping & Delivery:

All shipping charges are buyer's responsibility. Global Motorsports will help with shipping arrangements but will not be responsible in any way for claims arising from shipping damage!
Licensed Carriers are generally insured for $3,000,000.00. We assume no responsibility for damages incurred after the vehicle leaves our showroom. All shipping arrangements are provided by Global Motorsports as a courtesy. We are not affiliated with any carrier. Any claims or other communication regarding shipment of vehicles will be between you and the shipper, not with Global Motorsports.
The amount of time it takes for delivery is dependent on the carrier, but is generally 7-14 days from the date the vehicle is picked up from our facility until it is delivered to your destination. Verify with the shipper for an Estimate Time of Arrival to be sure.

Finalizing your Purchase:

Global Motorsports will contact the successful high bidder by e-mail after the auction closes.
Successful high bidder MUST communicate with Eric at Global Motorsports by e-mail or phone
(239) 580-6210 within 24 hours of the auction ending to make arrangements to complete their transaction. If we cannot confirm your intention to buy or the sale is not completed within 5 days, we reserve the right to relist this vehicle or sell to any other qualified buyer.
In order to secure bid on vehicle, Successful bidder (BUYER) must within 48 hours of bid closing send to Seller a Deposit in the amount of $500 by PAYPAL, cash in person or bank certified funds. Within 7 days of bid closing, Buyer must send balance of funds by bank wire transfer, cash in person, bank certified funds to Seller.
At time of sending initial deposit, Buyer MUST fax copy of their State issued valid Driver License. Furthermore, before said vehicle is released for shipment to Buyer, all other Sale related and title related paperwork must be signed and returned complete to Seller.
Harley-Davidson Touring for Sale
Moto blog
Tue, 26 Aug 2014 00:00:00 -0700
Harley-Davidson revealed the new 2015 Electra Glide Ultra Classic Low and Ultra Limited Low, offering what it calls the the lowest seat height of any premium touring motorcycle on the market. Designed with riders 5 feet 7 inches and shorter in mind, the two Low models have a seat height of 25.6 inches from the ground, or 1.7 inches lower than the regular models. The lower seat isn't the only change to accommodate shorter riders.
Wed, 20 Aug 2014 00:00:00 -0700
There's a lot going on in the world of three-wheelers. From Can-Am's Spyder to Polaris's Slingshot, and Travertson's recently announced Striker, we have a sudden abundance of reverse trikes from which to choose. Joining the fray early next Spring is Scorpion.
Fri, 10 May 2013 00:00:00 -0700
Comedian Dan Aykroyd says he offered to bring his Blues Brothers act to Harley-Davidson's 110th Anniversary celebrations but was turned down because H-D executives said the act was too old for the company's target demographics. Aykroyd, playing the role of Elwood J. Blues with the late John Belushi playing "Joliet" Jake Blues, posted a statement on his official Facebook page suggesting Elwood is trading in his Harley-Davidson motorcycle for a Can-Am Spyder.
| | | |
| --- | --- | --- |
| Harley-Davidson Touring by State | Harley-Davidson Touring by City | Harley-Davidson Touring by Color |